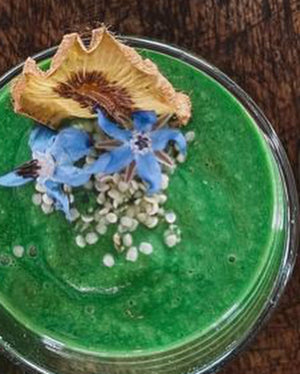 Kate McLeay & CAPE SOUTH
Sage & Soul PLANT BASED Cleanse - Bespoke Private Retreat - Payment 1
Sale price Price $500.00 Regular price
Tax included.
Shipping
calculated at checkout.
Sage & Soul PLANT 
A plant based cleanse retreat
@ Cape South Country Estate & Wellness Retreat
A pant based cleanse retreat to recharge body, mind and soul. 
YOUR BODY 
YOUR TEMPLE
Who couldn't use a reboot right about now?  It's a great time to think about resetting your body, restarting your routines and reinvigorating your health goals.  This Sage & Soul "Plant" Cleanse retreat is designed to help you align with your goals to start fresh from the inside out.
Never has it been more important or felt so right to know you're taking ownership of something that can last a lifetime: wellness.  This is it: an inspiring cleanse program designed to combine a mind and body and lifestyle cleanse together with the intention to remind and reinforce your tools, motivation and the knowledge you need to take back your wellness now and forever.
PRIORITISE the direction of your future HEALTH, PURPOSE and HAPPINESS.  Sage your Soul.
 HEALTH + PURPOSE +HAPPINESS = BEST YOU 
This is more than a quick fix.  Our Sage & Soul PLANT  is a cleanse & lifestyle reset package designed for long term benefits.  The aim of this experience is to spark changes that allow you to reconnect more fully and deeply to your bodies innate knowledge & wisdom.  Meaning you can make more intuitive decisions to be the best version of you and build a firm resolve to carry this forward.
WHAT CAN A SAGE & SOUL CLEANSE DO FOR ME?
immerse you in a serene oasis of calm to explore new ways of being
promote detoxification while giving your vital organs including your liver & digestive system a break
provide your body with a powerful dose of vitamins, minerals, & live enzymes
improve your mood, energy, sleep
kickstart optimum diet & lifestyle routines and rituals
break cycles of food cravings
THE SAGE AND SOUL CLEANSE PROCESS
Prepare for your Sage & Soul CLEANSE (2 to 7 days)
Upon booking your retreat we provide you with detailed information on how to best prepare with the Sage & Soul PLANT Preparation Guide.  Potent dietary and lifestyle guidelines are designed with great care to allow you to reap the maximum rewards of your investment in yourself and your future.  This includes details of great food to integrate and also how to use them as a part of our Sage & Soul 7 Day Plant Based Eating Plan.  This eating plan comes with a shopping list and includes some of our favourite tried and true retreat recipes.  Having both these options will give you a choice of what fits best with your timetable and lifestyle.  Your preparation will also be supported with the option of a zoom consultation prior to your arrival where we will go through an "Energy Audit" to help you define your goals and set your intentions and decide on your optimal lifestyle preparations.   
SAGE & SOUL Retreat Immersion (2 to 6 nights)
Check into the award winning Cape South Country Estate & Wellness Retreat from 3pm.  This is time for you to step out of your day to day routines in order to dedicate yourself to yourself. To take stock and consciously create your future.  You will be welcomed to the oasis of Cape South as the perfect venue to reboot body, mind and soul.
Your dietary supplies will be ready for you.  A freshly prepared organic plant based cleanse & range of herbal teas with full instructions. Breakfast - house bircher muesli & seasonal fruit, coconut yogurt plus hemp mylk. Lunch - a seasonal smoothie. Afternoon pick me up a nut mylk like our Ayurvedic Almond and saffron cleanser (Ojas). Dinner - nutrient dense soup & salad…  plus a Tumeric super  tonic shot (Jamu).  
In addition to this you have a range of teas to support digestion and cleansing. We follow an "intermittent fasting" timetable in the cleanse using a 16/8 method - ie starting eating from 10am and finishing by 6pm.  This is flexible for those who want a shotter or longer eating window .. and we can custom to your goals and specifications.  
 
Compliment your cleanse by joining our daily 8:30am yoga class in our custom built stand alone yoga studio.  


You will enjoy full use of the Cape South facilities that are perfect for supporting your journey. The rejuvenating mineral pool, infrared sauna (detox rock star), spa, gym, trampoline (for that extra bounce) and beautiful peaceful grounds in the coastal hinterland of the beautiful Hawkes Bay. 
The extensive  "Sage & Soul Mind Body Guide" will be ready for you to use at your leisure during your stay.   Including: journal prompts, "The Gratitude 7 Day Experience" Booklet, links to recorded guided meditations plus link to a recording of a 15 minute yoga experience.  These are here to help you deepen into your experience.  With Waimarma beach just 8 minutes away the change of bathing in the sea as a part of your experience is very accessible.  
Post Cleanse
Ease your way back into every day life.  Plan to consume a mostly plant based diet for the first few days and then transition into a well-balanced diet; one free of refined & processed foods. We encourage you to follow the pre cleanse guidelines staying well hydrated and allow your body to signal you as to what it needs to be at its optimum.  To support you with this we will gift you a copy of a 14 day Sage & Soul Plant Based Eating Plan with easy to follow delicious recipes and shopping lists.  
Plan to take the elements of your cleanse that resonated with you back into your daily routines – be it the nutrition or the practices or better still a combination of both.
BESPOKE YOUR RETREAT
Should you wish to pre book any additional services to support your cleanse this is also available to be enjoyed on site.  See our MINDBODY MENU for more details.
Private classes & treatments can be booked for the following:  Swedish message, therapeutic massage, facials, reflexology, indoor and outdoor yoga (1 daily yoga class is included in the program), qi gong, guided farmland coastal walks, mindfulness instruction, meditation workshop, our guided yoga nidra relaxation, energy healing, reiki, sound healing, spiritual guidance sessions s  
Airport transfers are available to booked via Village shuttles.  
THE DOWN LOW ON THE UPGRADE
IS THE RETEAT SUITABLE FOR ALL COMERS?
Do CHECK with your trusted health care provider first.  It may not be if you are pregnant, breastfeeding, underweight, or have life-threatening health challenges.  
WHAT IS IN THE PLANT BASED CLEANSE?
Sample Menu

Day 1
Arrive at Cape South from 3pm.  Start your plant based cleanse:  1 x 250ml Rehydration Drink ,  Soup with micro greens salad and toasted seeds, Selection of Sleepy Teas. 
Day 2 & subsequent days 
Upon waking 
Bentonite Cleanse Shot and 1 x 500ml Overnight Lemon, Garden Herbs & Ginger Brew  
Break the fast  
 Grawnola Breakfast - house made nutrient dense Bircher muesli, berry chia coulis, seasonal fruit, coconut yogurt, hemp mylk. 

Supertonic Shot 
Cold pressed juice freshly pressed.  Flood the body with a boost of nutrients and goodness.  

Lunch 
1 x 750ml  Daily Super Alkalising Smoothie 
Seasonal fresh organic smoothie designed to flood your internal organs with liquid sunshine. This smoothie will give you a blast of nutrients for optimal rejuvenation and leave you with that delicious feeling of being full yet with lightness.  Easy to digest yet with plenty of fibre to sweep  your internal organs while deeply nourishing every cell of your body. 
 Smoothie changes daily depending on what's in the garden amd available from out selected local growers  .. always supplemented with our vast range of organic superfoods we use in all our menus. 
Afternoon 
1 x 250ml Nut Mylk 
Ayurvedic Cleanse Drink -  Ojas 
almonds, saffron, tumeric, dates, cardamom, rose petals, vanilla, coconut oil, maple, filtered water. 

Dinner 
1 x 500ml Daily Seasonal Vegetable Soup & Salad 
(Super nutrition and hearty.. changing daily - ie Garden Veg & Moong Dahl Soup, Coconut raita & micro greens) 
Help Yourself 
Naturopath blended botanical teas are also available to help yourself to at your leisure – Liver Tonic Blend, Digestive Teas & Sleepy Teas.  Plus an Ayurvedic Triphala Blend. in addition to this you will have our favourite miso to mix into a warming nourishing broth.  
All ingredients are organic or wild crafted.  Directions as to recommended consumption order and timing options  will be supplied.  The intermittent fasting format supports cleanse benefits. You will receive information about this and support pre retreat to decide if this is the right option for you.  
Final Day– Check out is at 11am after you have broken the fast and you but you take away your lunch time smoothie with you to enjoy on the move. 
WHATS INCLUDED?
Pre Cleanse Sage & Soul CLEANSE Preparation Guide
Pre Cleanse 7 Day Sage & Soul Plant Based Eating Plan 
Pre Cleanse "Energy Audit" and 30 minute zoom consultation
Arrival Day 1: Prebiotic Drink, 1 Soup & Salad dinner. 
All other Days: 1 lemon & herb elixir, 1 prebiotic drink, granola breakfast, cold pressed juice shot, smoothie lunch, nut mylk, soup dinner, turmeric shot. 
A range of high quality medicinal teas to choose from plus lemons & herbs
A daily yoga class 
A Mind / Body Guide to use during your stay & take with you
The "Gratitude Experience Guide" 

to use during your stay & take with you

Post Cleanse 14 day Sage & Soul Plant Based Eating Plan with recipes.
Full use of the mineral pool, infrared sauna, trampoline, spa, gym, grounds and garden.

Luxury en-suite accommodation.

Meet and greet upon arrival
Opportunity to custom make your retreat further by adding a range of optional extras into your private retreat experience
THE INVESTMENT?
Retreats are available for 1 person to groups up to 18.  
All rooms are ensuite.  
Groups of 6 to 10 guests receive a 10% discount per person and groups over 10 guests a 15% discount per person.  All prices include GST.
OWN ROOM 
7 Night Stay $4050 
5 Night Stay $3120
3 Night Stay $2500
2 Night Stay $1800
SHARED ROOM * (Twin, double available)  Price per person sharing 
7 Night Stay $3400
5 Night Stay $2460
3 Night Stay $1716

2 night Stay $1200 

* Shared rooms are only available for people booking together.  
ABOUT THE VENUE
Cape South is an award winning stunning, totally unique luxury retreat located only 8 minutes from Waimarama Beach, 20 minutes from Havelock North or just 40 minutes from Napier Airport.  The gracious 6 ensuite bedroom French Colonial style homestead & gorgeous 2 bedroom self contained cottage is situated on 16 acres of grounds and gardens with expansive views of the coastal hinterland.   Retreat facilities include a mineral pool, gym, spa, infrared sauna, yoga studio, trampoline, apothecary, medicinal herb and permaculture vegetable gardens.  The venue offers the ultimate luxury escape for a true exploration of wellness.
WHY CLEANSE?
We are constantly being exposed to potential stressors.  Toxins through the air we breathe, products we use, information we hear and read, pesticides in the food we eat & additives in the water we drink.  To reset the body it is helpful to break the cycle of any dependence on refined carbohydrates, processed foods, and excess caffeine and alcohol.  A PLANT cleanse is the perfect way to do just that.  Give your digestive system a break, eliminate toxins and improve your energy. This coupled with our luxury setting and a leading edge mind body programme & dietary guides before and after.  You are in good hands.   Clear the mind clutter and set the stage for sustainable self care with courage and ease. 
HOW SHOULD I EXPECT TO PREPARE FOR MY CLEANSE?
The days leading up to your cleanse allow you to prime your body and mind, setting the scene for a successful detox. In order to properly prepare it is necessary to pare back your diet by eliminating foods/ substances that are hard to digest or toxic.  The length of time you need to prepare for your cleanse will be guided by your current diet and lifestyle and making this commitment is important to help you avoid unpleasant cleanse side effects.  We will send you detailed guidelines including troubleshooting and top tips & offer support for this upon booking your retreat. 
 WHAT SHOULD I AVOID PRE CLEANSE
Refined sugar and flour
Animal products (dairy and meat)
Fried, packaged and processed food
Caffeine, alcohol and cigarettes
WHAT SHOULD I INCLUDE PRE CLEANSE
Plant based food
Soups & salads
Smoothies
Gluten free grains
Fermented food
Pure water (at least 2 litres per day)
Eat organic wherever possible
Upon Booking you Sage & Soul Cleanse you will be emailed detailed information about how you can prepare in our Pre Cleanse Preparation Guide.  This includes a list of food to consider adding to your diet as well as a 7 Day Sage & Soul Plant Based Eating plan. Post Retreat you be emailed a 14 day Sage & Soul Plant Based Eating Plan.  These include some of our favourite retreat recipes and provide the perfect way to integrate more plant based eating into your day to day life.  Used together in the future you will always have on hand 21 days of Plant Based Goodness.
LIFESTYLE PREPARATIONS
We encourage you to take the time leading up to your retreat to reassess your routines and tune into your health & life goals.  To deliberately take stock ready to more consciously create your dreams.  You will be given the option of a pre retreat zoom consult to complete "The Energy Audit" to form a clear baseline. This is a powerful tool to show what is serving you in your life and what is depleting you.  We will use this to help you refine your goals and form your intentions for your retreat and beyond.  Your Pre Cleanse Guide includes information on a range of self care tools to choose from to build into your retreat preparation including: 
Dry Body Brushing
Tongue scraping
Oil Pulling
Body Work – Massage, lymphatic drainage, facials, ionic foot soak
Infrared sauna
Breathwork
Movement & Exercise
Meditation
Water Therapy - Sea Swimming, Mineral Pool & Detox Baths
Sleep
Digital Detox
Review the toxicity of your household
Journalling
High vibing company
Silence
Enemas
Intermittant fasting
WHY ORGANIC?
Organic fruits and veges are better for you. They are grown without synthetic insecticides, herbicides or chemical fertilizers.  They're also better for the earth.  It's not just about being 'chemical free'. It's a whole systems approach designed to be more sustainable, emphasizng conservation and reducing pollutants. Soil. Plants. Animals. Food. People. Environment. The whole cycle. Aside from being better for you and the earth, organic fruit & vege are quite simply more delicious and more nutritious. Every cell is an unadulterated flavor bomb. 
WHEN IS THE BEST TIME FOR A CLEANSE?
If you feel stressed, sluggish or constantly feeling unwell
If you know you have a few unwanted habits or potential health issues that you want to change
If you've been over-indulging and simply want to get your mojo back
If you've been on the go allot and have had poor or irregular eating and sleeping patterns
If you simply want to stay on top of your game by making periodic cleansing apart of your routine
With every change of seasons (this was an ancient wisdom practiced by many long-lived disease-free cultures)
HOW DO I BOOK?
You can pay in two instalments:
Payment 1 - $500 
Upon the payment of your first instalment you will receive your 
Pre Cleanse Sage & Soul CLEANSE Preparation Guide
Pre Cleanse 7 Day Sage & Soul Plant Based Eating Plan 
Pre Cleanse "Energy Audit" 
Get sent a calendar link to book in your dates
Get an invitation to book your and 30 minute zoom consultation
Payment 2 -  Balance of Payment 
Due 4 weeks prior to arrival.  
Want check dates before you decide?  No problem.  Contact Cam on 0212229363 and he can check dates with you.
Your adventures in the wellness begin now. 
#youareworthit #youwillbesowelcome
"if you change nothing, nothing will change!"